The emergence of new technologies in the automotive industry has resulted in a generational change in complexity (of products and service offerings) and transformation of the underlying business and ownership models. Dealer technicians are at the sharp end of the impact of new technologies and increasing complexity and face the problem of accessing the right knowledge, information, and guidance they need.
To improve auto shop efficiency, digitizing technical support can help address factors like unplanned downtime, due to the unavailability of required materials, and lower technician productivity due to inaccessible repair information. This, in turn, can also help solve the problem of the declining number of professional technicians that the industry is facing.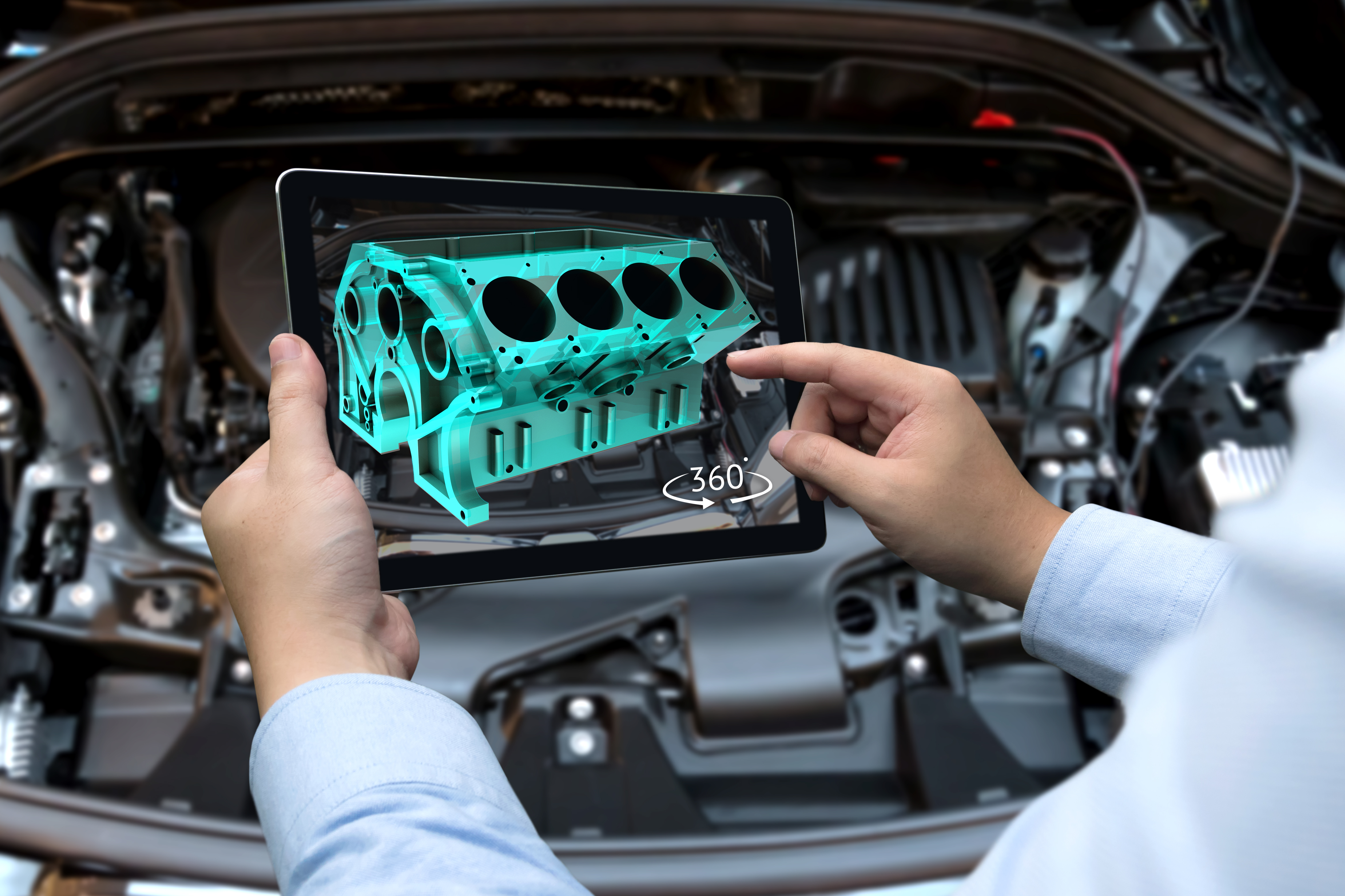 Advanced technologies such as augmented reality (AR) and artificial intelligence (AI) – built into a Front Line Worker Productivity Platform (such as Atheer) can help automotive dealers and manufacturers achieve automotive repair productivity. Here are some of the benefits:
Improve Auto Shop Efficiency:
A Front Line Worker Platform can help automotive dealers reduce time wasted in repairs and enable access to vital information required by the technicians to improve first-time fix rates. For instance, using AR to streamline the workflow during the repair process and make repair data accessible can help improve auto shop efficiency and reduce the waiting period.
This can result in increased productivity for automotive repair technicians and improve overall efficiency, thus reducing downtime costs.
Reducing Cost of Downtime
Industrial manufacturers reportedly bear approximately $50 billion annually for unplanned downtime, with the hourly cost of equipment downtime being around $260,000.
Much of the technicians' time is wasted in trying to access information from various manufacturing systems. Leveraging AI can help technicians access the repair information faster and conveniently, as the information is presented in easy to understand and static way, thereby reducing the repair time.
Using the Front Line Worker Platform in the automotive aftersales services can help improve aftermarket efficiency and reduce downtime through enhanced data protection and backup accessibility.
Making RMI Accessible
Accessibility to repair and maintenance information (RMI) is an integral part of ensuring a safe and effective automotive aftermarket. Front line productivity technologies can be deployed to make data readily available when necessary.
For instance, AR enables highly experienced technicians to share their expertise and knowledge with others through a repository of work instructions, videos, and links to live help. The approach to repairs can be followed by anyone when required or for data analysis. This helps in not only reducing overall error rates but also improving automotive repair productivity.
Streamlining the Repair Process
AR can provide technicians with the required information for them to repair any part of the vehicle faster and more accurately. By accessing the data repository with the help of AR, technicians can reorganize the work process by understanding the repair methods being followed and thus enhance their productivity.
With its aim to support the introduction of innovations, Atheer's Front Line Worker Platform can help you reduce downtime, increase reliability with preventative maintenance, improve technician productivity, and overall help you streamline the repair and servicing process. Thus, we can help play a strategic role in your digital transformation and overall up-gradation of your core operations.
Click here to find out how Atheer's Front Line Worker Platform can help you achieve efficiency in the repair process and digitalize your operations.