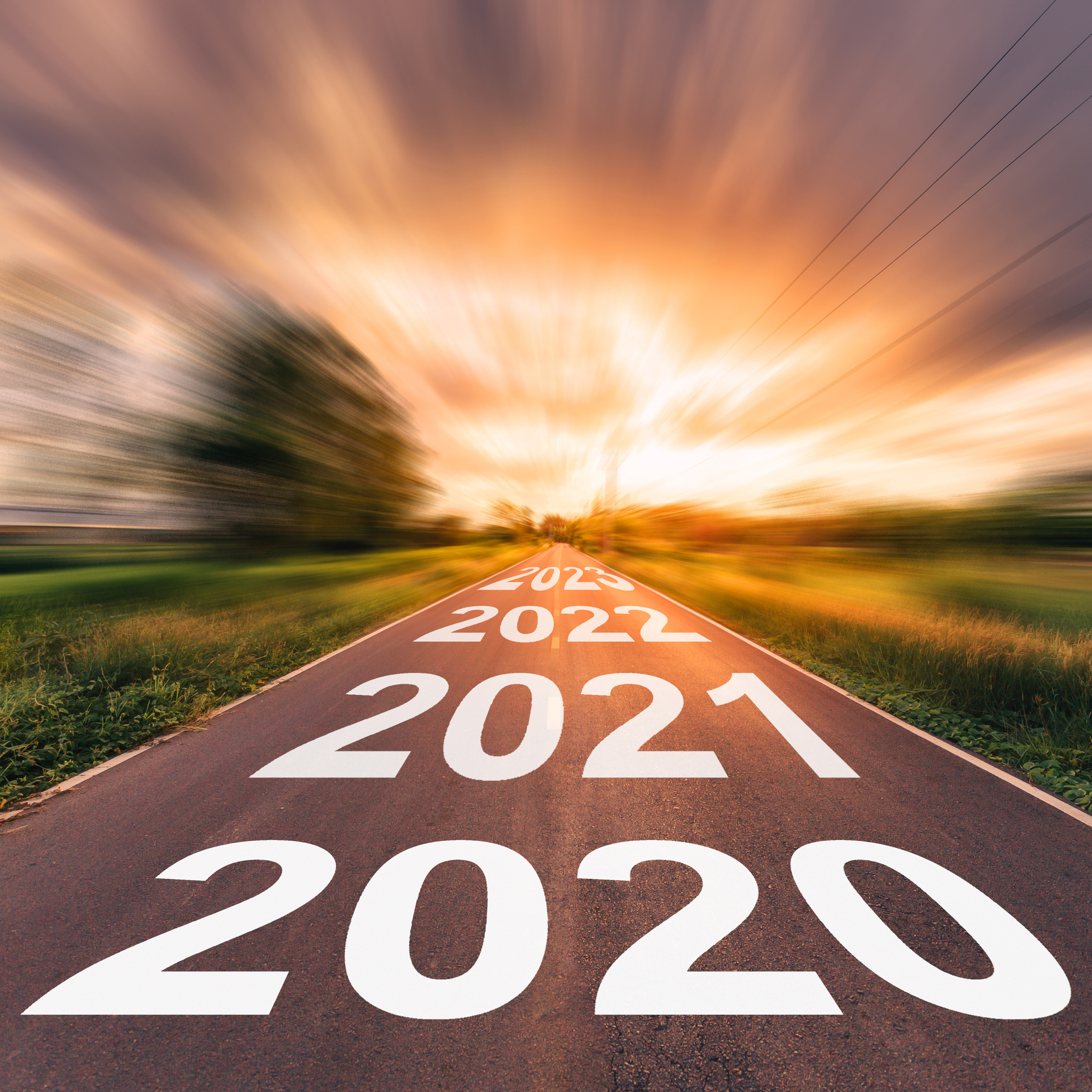 The events of 2020 accelerated digital transformation for industrial companies, particularly in bringing it to their front-line teams. The need to meet the challenges created by COVID-19 moved some organizations quickly from experimenting and dabbling in digital transformation to a full-throated and strategic commitment.
So if 2020 was a wake-up call, it looks like 2021 will be the year that many more companies are motivated to move much more quickly. To take a look at exactly how that may play out, we've assembled a range of insights and predictions we heard from industry analysts and experts – including those who have been guests on the AR Insights Webinar series we started last year.
Here are 10 key insights and predictions from both published research and thoughts from our guests on the AR Insights Webinars we did with thought leaders from International Data Corporation (IDC), Deloitte and Capgemini.
1) PREDICTION: DIGITAL TRANSFORMATION IS JUST STARTING
This prediction was highlighted in the January 2021 publication of a new survey from technology giant IBM, which recently surveyed 380 CIOs and CTOs of mid-sized and large companies in the United States and the UK and found that 60% say their company's IT modernization program is not yet ready for the future.
According to IBM, some 24 per cent of respondents to The State of IT Transformation Study conducted by the Managed Infrastructure Services unit of IBM's Global Technology Services division say their company is just starting its IT modernization journey or has yet to begin modernizing, with about a third surveyed saying they are still in the midst of transformation.
2) PREDICTION: ENTERPRISES ARE ON A FAST TRACK TO CLOUD-CENTRIC INFRASTRUCTURES
A September 2020 forecast from International Data Corporation (IDC) predicted that, by the end of 2021, some 80% of enterprises will put in place a mechanism to shift to cloud-centric infrastructure twice as fast as before the pandemic.
3) INSIGHT: THERE ARE KEY FACTORS THAT WILL SPEED SUCCESS
In an October 2020 survey. McKinsey & Company looked at some of the factors necessary for a successful digital transformation.
The results were fascinating – and showed that:
Implementing digital tools to make information more accessible across an organization more than doubled the success rate of digital transformation
Implementing digital "self-serve" technology for both employees and/or business partners also achieved a doubling of digital transformation success
Similar results were achieved by modifying standard operating procedures to include new digital technologies.
4) PREDICTION: EFFECTIVE USE OF DATA WILL MAKE US SAFER, SMARTER AND MORE PRODUCTIVE
According to Tom Mainelli, Group Vice President at IDC, there will be a greater focus this year on Environmental Health and Safety (EH&S). In our Webinar last year, he predicted that enterprises will continue to grapple with how do meet the dual challenge of keeping front line teams healthy and safe – as well as driving efficiency and productivity.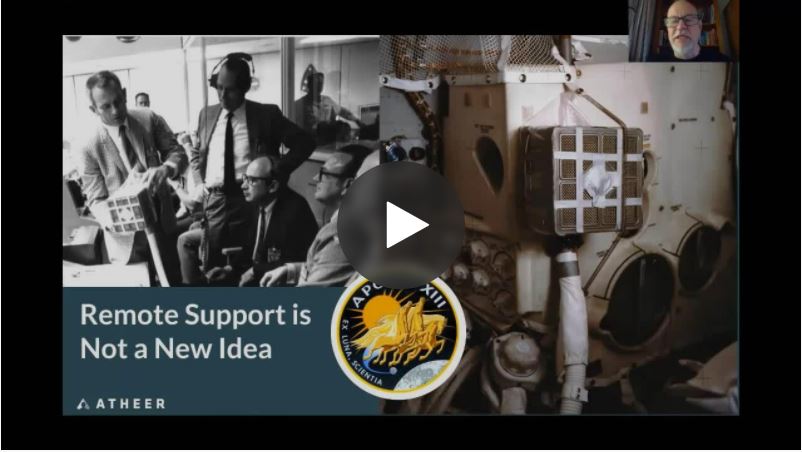 "While a lot of this is happening ad hoc right now, what we will begin to see over time is that efficiency will be driven by data, not just best practices," he said. "Let's say we're looking at three different factories and we've established what we think are the best practices in those places. But when you're capturing this and you're looking at best practices and monitoring those things, things start to bubble up. A lot of this is going to be sort of done manually in the early days but over time – as platforms evolve and AI gets involved – we're going to be able to bubble this stuff up and drive greater efficiencies just by using these tools."
5) PREDICTION: COMPANIES WILL NEED TO ADOPT NEW APPROACHES
IDC's Tom Mainelli also said that in 2020, a lot of companies spent time triaging where to put their efforts – and maintaining business continuity – through use of new digital transformation technologies.
He predicts, however, that the experience of 2020 is now informing a new, more open attitude to leveraging innovation to solve hard and urgent problems. "I think in a lot of ways, it accelerated organizations willingness to look at these technologies," he said. "A lot of companies probably had these on their to-do list but COVID forced them to take a close look at moving some spending around to make these things happen."
6)
PREDICTION: ENTERPRISES WILL DEMAND LESS COMPLEXITY
While Tom Mainelli observed that there was a near term rise in interest by organizations in using the "see what I see" capabilities of enterprise Augmented Reality to meet the challenge of remote assistance, he suggested that they will move well beyond that stage in 2021, requiring a set of much broader tools and better overall integration with enterprise systems. And they will need that experience to be simple and easy to use.
"Enterprises want less complexity, not more," he said. "They want back-end systems to work with new applications. They want to be able to move inside a platform to articulate or access new information, new experts and data. So I think long term that platforms are evolving that are going to make this both less complex to deploy and manage, but more specifically less complex for the end user to get to where they need to go in terms of data expertise."
7)
PREDICTION: ENTERPRISES WILL DEMAND MORE ROI
IDC's Tom Mainelli also suggested that as enterprises look to platforms as a way of delivery key digital transformation capabilities, they will have a clear focus on the return on investment they will expect from such investments.
"As more large enterprises get serious about this, they begin to recognize the clear ROI here and they are thinking about the ways that they can go from a piecemeal approach – sort of cobbling together multiple different experiences and different offerings – towards something that's more cohesive," he said.
8) INSIGHT: THE GREATEST VALUE IS NOT ALWAYS THE MOST OBVIOUS
Our next set of insights and predictions come from Donald Brady, principal at Deloitte Digital, who was our guest in an AR Insights Webinar we called "From Reactive to Proactive Digital Transformation". It is also available for streaming below.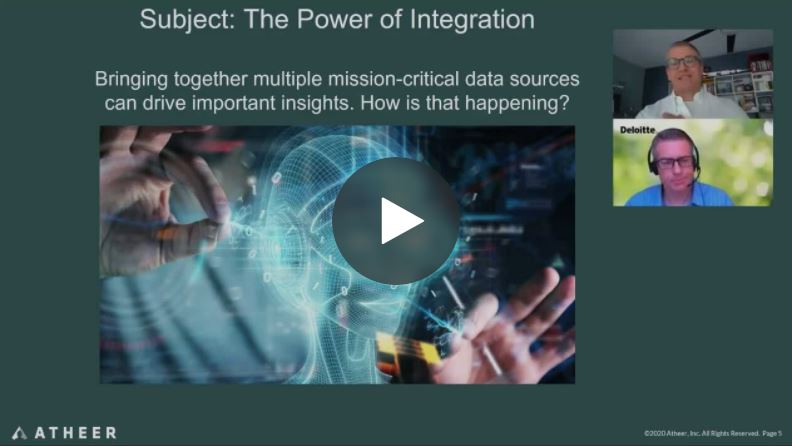 In the Webinar, he explained how the Deloitte team spends quite a bit of time helping clients prioritize and decide on where to go before fully deploying a solution. "When you're actually in the throes of implementation and you're out there practicing human-centered design, we go on ride-alongs and we observe," he said.
Brady said that his team have realized that they needed to go to "the point of work", so they interviewed people while they were doing that work and got insights that might not otherwise have had. He explained that this aligns with the concept of "gemba" (ie. the place where value is created – from the Gemba-Kaizen approach to lean work).
"People who have been doing (a job) for 20 years have insights that you just can't comprehend from doing a workshop," he said. "Sometimes they'll make a statement that's an epiphany – and you (realize) that's actually where we should be focusing, because it's such a barrier to you doing your job and we were not aware of it."
9) INSIGHT: CHANGE MANAGEMENT BEGINS WITH EMPLOYEES FIRST
Deloitte's Donald Brady additionally observed that the events of 2020, with many people working remotely for extended periods of time, provided a moment to better understand the process of change management. One of his takeaways was that all approaches to changes management must start with employees and how change will impact them.
"Change management – and really thinking about the change you're trying to introduce to the organization and making sure frankly that you are considering the employee first and putting their well-being at the heart and center of that change … needs more underscoring," he said.
10) PREDICTION: THE SPEED OF DIGITAL TRANSFORMATION WILL INCREASE
In our final Webinar of 2020, we were delighted to have Daniel Davenport, Client Partner for North America Automotive, as our guest. He spoke with Atheer advisor and automotive industry veteran Salim Murr about Innovation in Automotive Aftersales.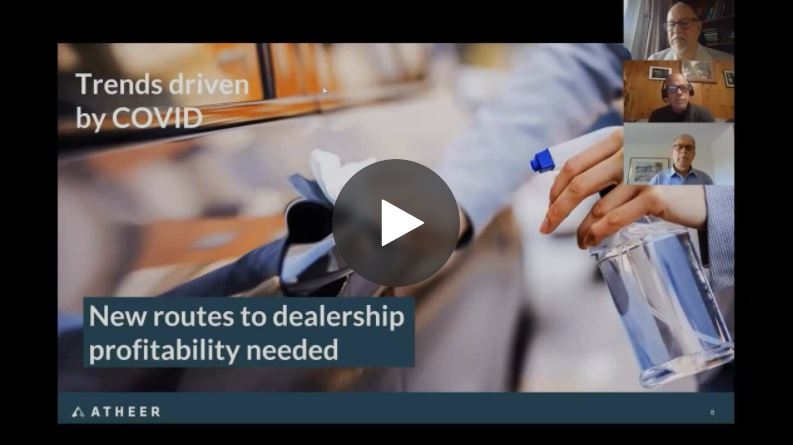 "I think that the big thing that's come out of the pandemic is the acceleration of everyone's timetables and whether that's a virtual showroom or transformative technology (such as AR for automotive technicians) – all of that is going to happen a lot faster," he said. "What we're seeing across the board and in every aspect of this is just a real acceleration and a real push uh to get new capabilities into the channel as fast as possible."
---
We're in for a year of further big changes – and a real drive for greater efficiency, safety and innovation. We're excited to be part of that – and would be happy to share any further thoughts with you about how we see the future. Drop us a line at info@atheerair.com.