"The single biggest challenge to growth is to find, hire, and train and get enough technicians going."
—Tom Cooper, owner of Phoenix-based Desert Fleet-Serv
Augmented Reality (AR) has swept multiple industries with its potential and the automotive industry will be no different. AR will fundamentally change the way we design, build, sell, drive, and service vehicles. In this post, we discuss how AR has already started to transform the way after sales technical support can be scaled to provide exceptional customer service in a time of such profound change.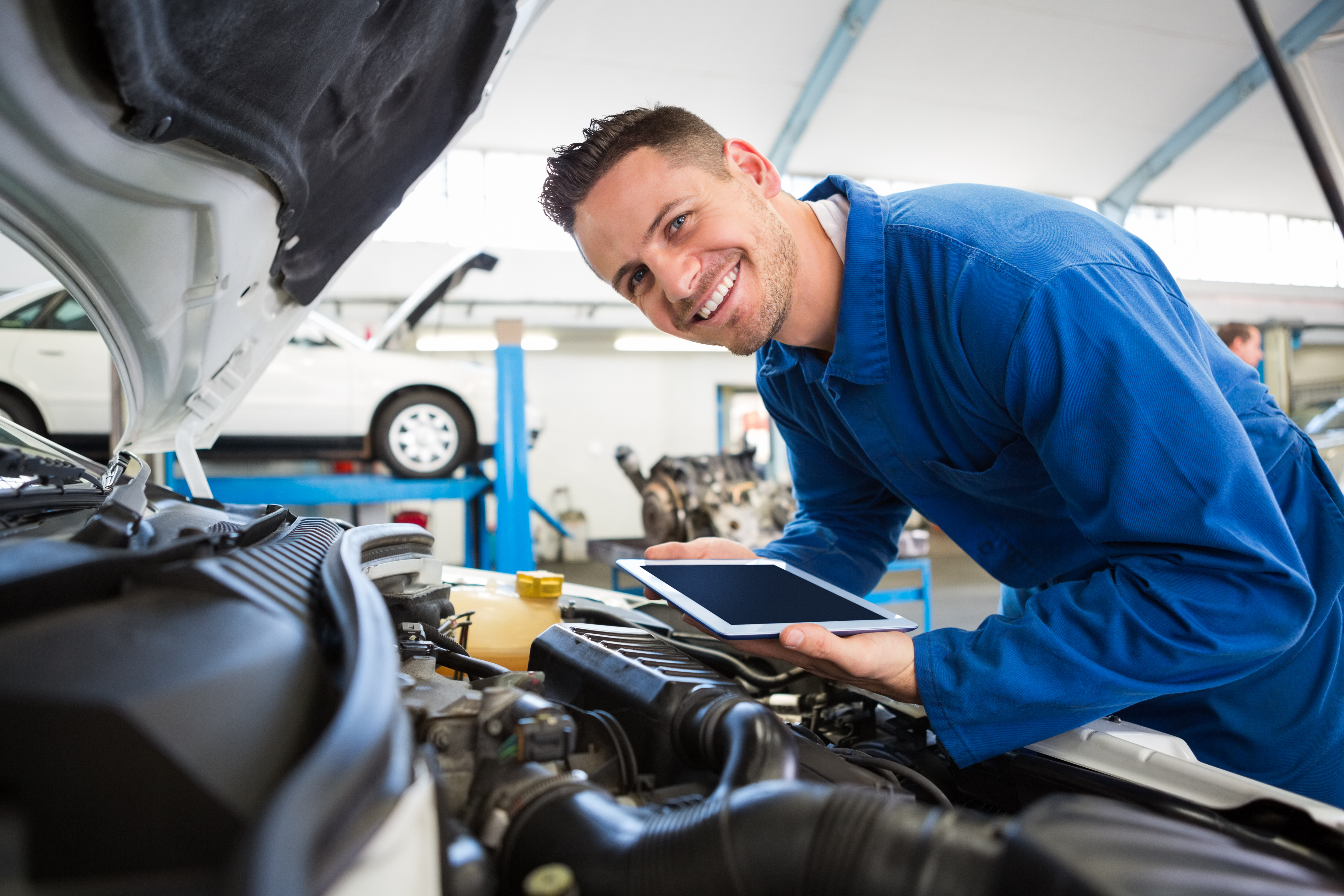 The automotive industry is undergoing an unprecedented period of innovation.
Manufacturers are already investing heavily in AR to reimagine how they design and build vehicles, creating new buying experiences, and provide augmented driving experiences to their customers. Manufacturers, working with their dealer networks, are also deploying AR to transform how they service vehicles.  Leading analyst firm, ABI Research, estimated that the total AR automotive market will grow at an annual rate of 177%, reaching $5.5 billion by 2022.
As core automotive technologies undergo their biggest change in decades (electrification, autonomy, connectivity, etc) there is a pressing need for great technicians! Skilled automotive technicians who can adapt to the industry's growing advancements are the need of the hour. The fact remains that the seismic changes in the automotive landscape are yet to penetrate to the technician level, creating a skill gap in the industry. Baby boomers are moving out of the workforce, and simultaneously the available pool of skilled labor is refraining from taking up blue-collar jobs.
The industry is moving at a lightning pace, and the need to bolster it with equally futuristic technicians is the need of the hour. Can AR be the answer to this growing demand?
Even though it is at a nascent stage, AR has begun to penetrate this part of the automotive industry, and leading manufacturers such as Volkswagen are leading the way to create a new generation of technicians – equipped with the right skills and supported by ground breaking technologies.
Some of the challenges that AR and front line worker technologies can address include:
Intelligent Information Bulletins
Technicians need to be supported with the most up to date information on the devices that they use in the service bay (smartphones, tablets, and smart glasses). Information can include step-by-step repair and maintenance procedures, service information bulletins, recall notices, wiring diagrams and schematics, inspection checklists, etc. As work is being performed, data is being collected in real time to optimize processes and procedures – improving deal productivity and customer experiences.
Remote Assistance
We live in a different world, where the 'new normal' dictates how businesses need to be conducted. With physical distancing being imperative, AR can be used to assist technicians from anywhere around the world. Telepresence is the ideal way to train or upskill employees. Colleagues or industry experts can guide each other with one in front of the vehicle, 'showing' others the necessary repairs being conducted. This real-time experience helps complete repairs effectively and reduce the possibility of errors during the process.
Upgrade Training
AR-based technical support can help bridge the skill gap quickly and systemically. With a far wider reach than physical training, upskilling technicians become much more accessible. With AR at the helm, technicians are ready for the shop floor faster than usual and can be trained on the job, with minimal risks to them and the vehicle.
Employee Retention
Upskilling technical expertise via AR can be a driving force for better employee experience and creating ideal working conditions for technicians. With consolidated information readily available on hand, better use of time and energy, fewer errors leading to improved efficiency, and robust back-end support, companies can provide a conducive environment for employee progress and retention.
Upskilling automotive expertise is critical given that the global market for AR and its sister technology, virtual reality (VR), is projected to reach $673 billion by 2025. Atheer is part of this change with it's AI and AR-powered Front Line Worker Platform that assists automotive companies with automation, configuration, and calibration to create future-ready employees and industry-leading customer experiences.